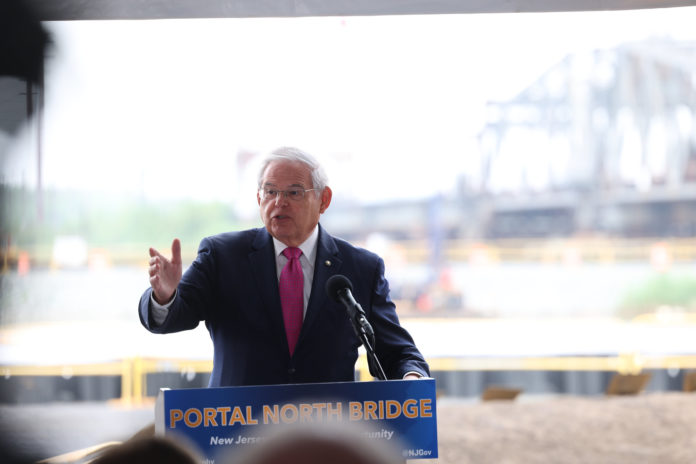 U.S. Senator Robert Menendez is under federal investigation, according to multiple news reports that were later confirmed by an advisor.
Reports of an investigation into Menendez, a Democrat and New Jersey's senior senator from Hudson County, was first reported by Semafor, with sources telling them that prosecutors in the Southern District of New York have contacted people connected to him in recent weeks.
NBC News and ABC News also reported on the matter, saying it was a criminal investigation. Michael Soliman, an advisor to Menendez, told all three outlets the senator "is aware of an investigation that was reported on today, however he does not know the scope of the investigation."
"As always, should any official inquiries be made, the Senator is available to provide any assistance that is requested of him or his office," he told all three outlets.
It is unknown what the investigation is looking into. Semafor reported via sources that the broad outlines of the inquiry are similar to Menendez's previous corruption case, but involves "an entirely different group of people."
That case involved him and a Florida eye doctor, Salomon Melgen, being indicted in 2015 over federal charges that Menendez was given private flights and vacations by Melgen in exchange for the senator helping the doctor with government favors and contracts. His corruption trial however ended in a mistrial after the jury deadlocked on the case.
Despite the corruption charges hanging around Menendez, he was able to win reelection for a third term in 2018, and won't be up for reelection until 2024.
His son, Robert Menendez Jr., is currently running as the Democratic nominee for the 8th District of New Jersey, which Menendez Sr. formerly held before advancing to the Senate.
For updates on this and other stories, check hudsonreporter.com and follow us on Twitter @hudson_reporter. Mark Koosau can be reached at mkoosau@hudsonreporter.com or his Twitter @snivyTsutarja.