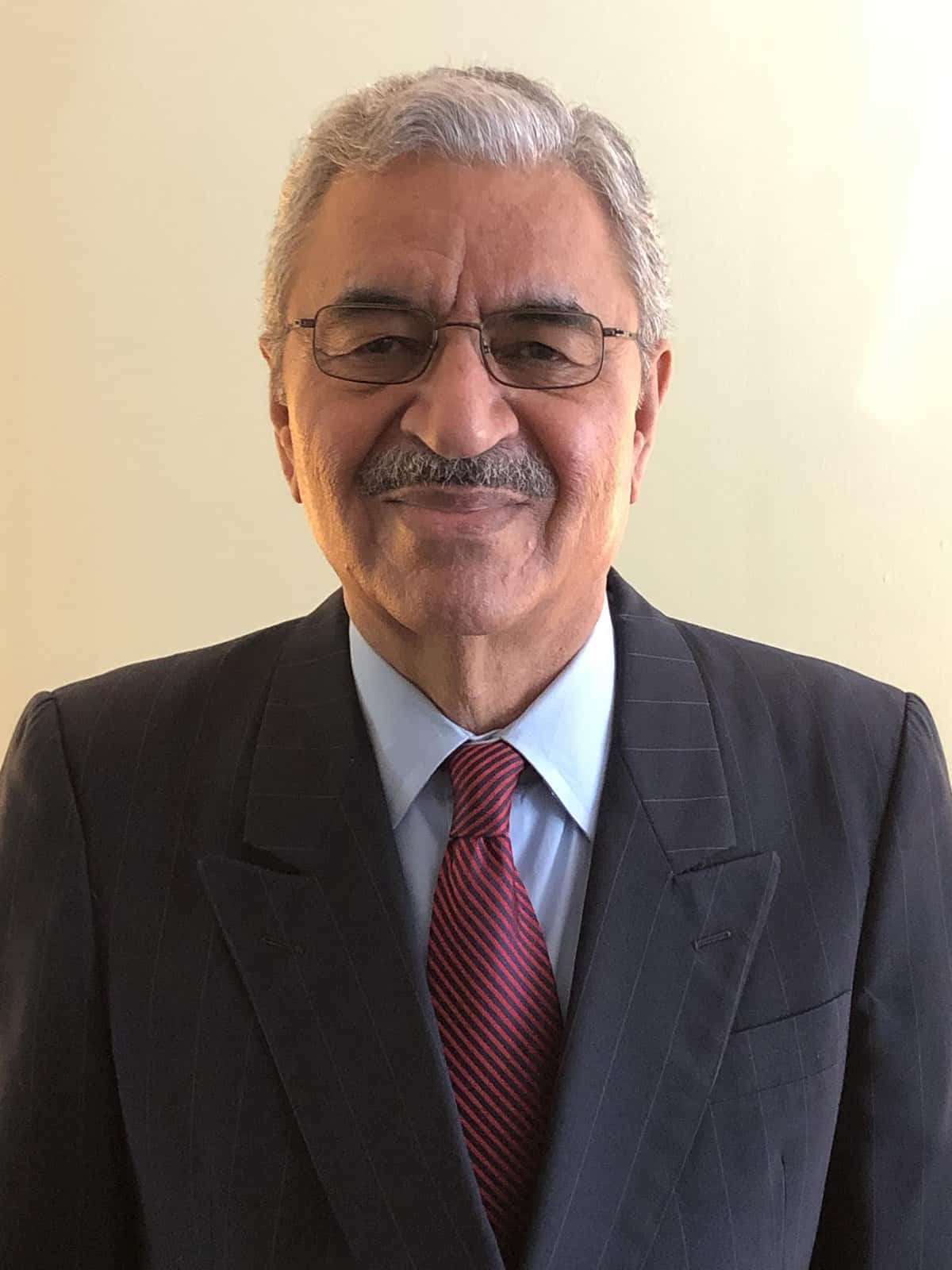 Jahnbaz Almas is the only solo candidate running in the upcoming Tuesday, November 8 election for the Bayonne Board of Education.
There are four seats up for grabs in 2022. Three trustees are not running for re-election, and their empty seats are available for terms of three years each, including: Trustees Lisa Burke, Jan Patrick Egan, and Denis Wilbeck. The fourth trustee, Hector Gonzalez, Jr., is running for re-election after being appointed in January of this year, and his seat is also up for grabs but for a term of one year.
Almas is running for a three year term, and is at spot 7I on the ballot. In an interview with the Bayonne Community News, Almas described why he is running and detailed his platform.
Who is Jahnbaz Almas?
Almas earned a MA in Applied Mathematics from Hunter College of the City University of New York in 1988 and a BS in Computer Science Cum Laude from the New York Institute of Technology in 1985. He worked for eleven years on for the United Nations sponsored infrastructure development projects in Afghanistan and was sponsored by the United Nations Development Program to study civil engineering with the Public Works Department of Western Australia from 1975 to 1976.
From 1985 to 1995, Almas worked for the Port Authority of New York and New Jersey at the World Trade Center as a transportation market analyst having worked on several high profile projects related to the retention, expansion, and attraction of new businesses. From 1998 to his retirement in 2020, Almas taught computer science at New Jersey City University as an Adjunct Professor. From 1998 to 2000 he taught at Saint Peter's University as an Adjunct Lecturer of Mathematics. Also, he taught Mathematics and Computer Science at Saint Peter's Preparatory School from 1998 to 1999.
In addition, Almas, 72-years-old, has been a figure in local education for over 33 years. He his wife Mary have been living in Bayonne since 1989 and have three children.
From 1996 to 1998, he served as the President of the Phillip G. Vroom Elementary School PTO and raised funding for teacher sponsored projects such as the annual New England Maritime Tour and the Cleaner and Greener Program to plant trees in Bayonne. Almas' longest standing involvement has been at the Bayonne Education Foundation where he's served as a trustee since 2001.
"The reason I'm running," he said, "is to have a positive impact of the board's decisions that include promoting education for the children; education innovation; diversity and inclusion in the education system; and also the taxes for the taxpayer."
Most recently, Almas was elected as a member of the Hudson County Democratic Committee representing District 6 and Ward 2 of Bayonne as part of the June 9, 2021 primaries.
'Education is Freedom'
Almas views his background and experience teaching at different levels as a key qualification of his for the job.
"Working with the administration, working with students, and working across the board with almost everybody in our system, I think that I will be an effective member of the board if I'm elected," Almas said.
Running on the "Education is Freedom" ticket independently by himself, Almas's platform revolves around promoting education, education innovation, diversity and inclusion, and keeping the taxpayer in mind. Almas wants to update the curriculum to keep students competitive.
"We have to have a curriculum that is giving the expectation of the 21st Century," Almas said. "Another thing is, if we change it, there is funding possibly from the private sector like Google, Apple, or Microsoft."
Almas said that, even working in Jersey City, students from Bayonne always made him proud through their education. He said they were frequently at the top of his classes, but things are stagnating.
Through the Bayonne Education Foundation, he brought the Model United Nations program to the school district and it is now a curriculum based program. He wants to encourage outside-of-the-box thinking and bring new programs into the curriculum to help students prepare for the future.
"We have to think with innovation," Almas said. "We have to think out of the box, not necessarily follow the same old curriculum and continue that. Because we are not going to be competitive and the students will not be able to go to their choice of colleges. My philosophy is to focus on students and teachers."
'Academics, Innovation, and Fiscal Responsibility'
In addition to the main tenants of his platform, Almas wants a better relationship with the board and Superintendent of Schools John Niesz.
"Sometimes, the relationship between the board and the superintendent is what the superintendent wants," Almas said. "If I am going to be elected, I will be responsible for the students, for the teachers, for the parents, and for the taxpayers."
Almas is not opposed to listening to and respecting Niesz. He just wants to ensure decisions are in the best interest of everyone in the district.
If elected Almas said he'll ensure the teachers always have a contract. He said that teachers are obviously vital to a positive learning experience for students.
"Sometimes the contract for the teacher was delayed for two years, even three years in some cases," Almas said.
Almas also is looking to keep teachers on staff. He pointed to an incident earlier in the year when a teacher resigned after a transfer over displeasure with her allegedly unqualified replacement, and teachers are being pulled from their class to cover others due to absences.
"School starts and all of a sudden we don't have sufficient teachers," Almas said. "There should be a teacher for each class. The permanent teacher for the classes should not be transferred to other classes. There should be a teacher for each class and the teacher for the permanent classes should not be transferred to other classes, which happened this year. This year, some of the teachers just quit the job because of it."
New schools, more funding, and other hot-button issues
Part of his platform means doing something about the state of the school district's facilities, Almas said. He said that with many people moving into the new residential buildings going up in the city, more students are being added to the district, but the over 90-year-old facilities remain the same.
"The infrastructure is not there," Almas said. "There is not any new school buildings. If the class size is going to be increased further, the impact will be negative on the student."
Almas wants to seek funding to help support the construction of a new school or facility to meet the district's needs. He said there is state and federal funds available that can be utilized.
"If we build a school, the state of New Jersey will provide for half of the expenses. So that is one area we have to focus on. The other area is that the federal government gave almost $122 billion to schools across the country. But in many cases, people did not use it or the state did not authorize how to use those fundings."
When asked about the new sex education health curriculum by the state to be implemented in local school districts, Almas was very progressive in his stance that everyone should be included in the curriculum, looking past the political outrage and at the curriculum's intent to provide sex education to all sexual orientations. Currently, the district offers the option for parents to opt their child out of the program if they want, however, some parents are seeking to halt sex education in the classroom altogether.
In 1996, Jahnbaz was elected as President of the Hudson County Commission on Human Relations and served for 10 years, and was appointed in 2003 by the New Jersey General Assembly to the Human Relations Council for two terms totaling six years. Having worked for diversity and inclusion in classrooms in the past, that is why it is a major tenant of his platform, he said.
"The diversity issue and inclusion issue is critical for our community, for our young generation," Almas said. "I will be on the top of that, that no one under no circumstances, will be discriminated against, sexual orientation, origin, religion, and so on and so forth. That is my philosophy of humanity. You cannot ignore people because they're different than somebody else."
On the campaign trail
While the election has been rather sleepy until October, Almas has been campaigning through various means from social media such as YouTube and Facebook, to his own website, to knocking on doors.
According to Almas, he also has some friends working on spreading the words on his behalf as well as volunteers. He is hoping they get the word out to groups they are involved with such as the Coptic Christian community as well as all of Bayonne.
Amid the campaign, one significant thing that has happened is Mayor James Davis backing a slate in the election. In addition, the Bayonne Education Association, Bayonne Assemblyman William Sampson, outgoing Trustee Wilbeck has also back the "Voices for Progress" slate.
Meanwhile, the "Together We Can" slate has gotten support from other incumbent Trustees including Jodi Casais, Vice President Christopher Munoz, and President Maria Valado. Also backed by former City Council President and mayoral candidate Sharon Ashe-Nadrowski, it appears the election is somewhat of a proxy war between factions remaining from the May municipal election.
Almas does not care for the endorsements. In fact, his campaign is bolstered by the fact that he seeks to be an independent voice on the board with no outside influence, he said.
Almas is also not soliciting donations for his campaign. He is self-financed as proof that nothing will have any sway on his decisions if elected to the board.
"I did not want people to make a financial contribution to my election," Almas said. "I refuse. I will not get one penny from anybody. I don't want to owe anybody just because they gave money to my campaign."
Almas emphasized the board cannot be held hostage by politics and should be free of outside influences. He is even against his own children contributing to his run for the board.
Almas looks to be independent thinker on the board
With his multiple experiences in education, in business, and civic involvement, and life, Almas sees himself as a good fit for the board and hopes to convince residents of such. He continues efforts to get the word out about his campaign, through things like this story with BCN as well as the candidate forum hosted by the Bayonne Education Association at Bayonne High School's Alexander X. O'Connor Auditorium on November 2 from 6 to 7:30 p.m. moderated by TAPinto Bayonne's Al Sullivan.
Almas has competition with the "Voices for Progress" slate consisting of: retired public school teacher Saverio "Sam" Maggio; President of the Bayonne Youth Center Angelique Jackson-Belle; educator at P.S. 17 in Jersey City and previous candidate Gina Irizarry; and businessman in the financial sector Ali Hassan.
The "Voices for Progress" ticket faces off against the "Together We Can" slate consisting of: Gonzalez; former Board of Education Trustee and former City Councilwoman Mary Jane Desmond; Miriam Bechay, a junior at NJIT majoring in Biomedical Engineering who has worked on political campaigns in the city; and William Young, a Financial Services and Registered Representative for New York Life Insurance Company. Bechay and Hassan are seeking the one-year term while the others on their respective slates are seeking the three-year terms.
For updates on this and other stories, check www.hudsonreporter.com and follow us on Twitter @hudson_reporter. Daniel Israel can be reached at disrael@hudsonreporter.com.