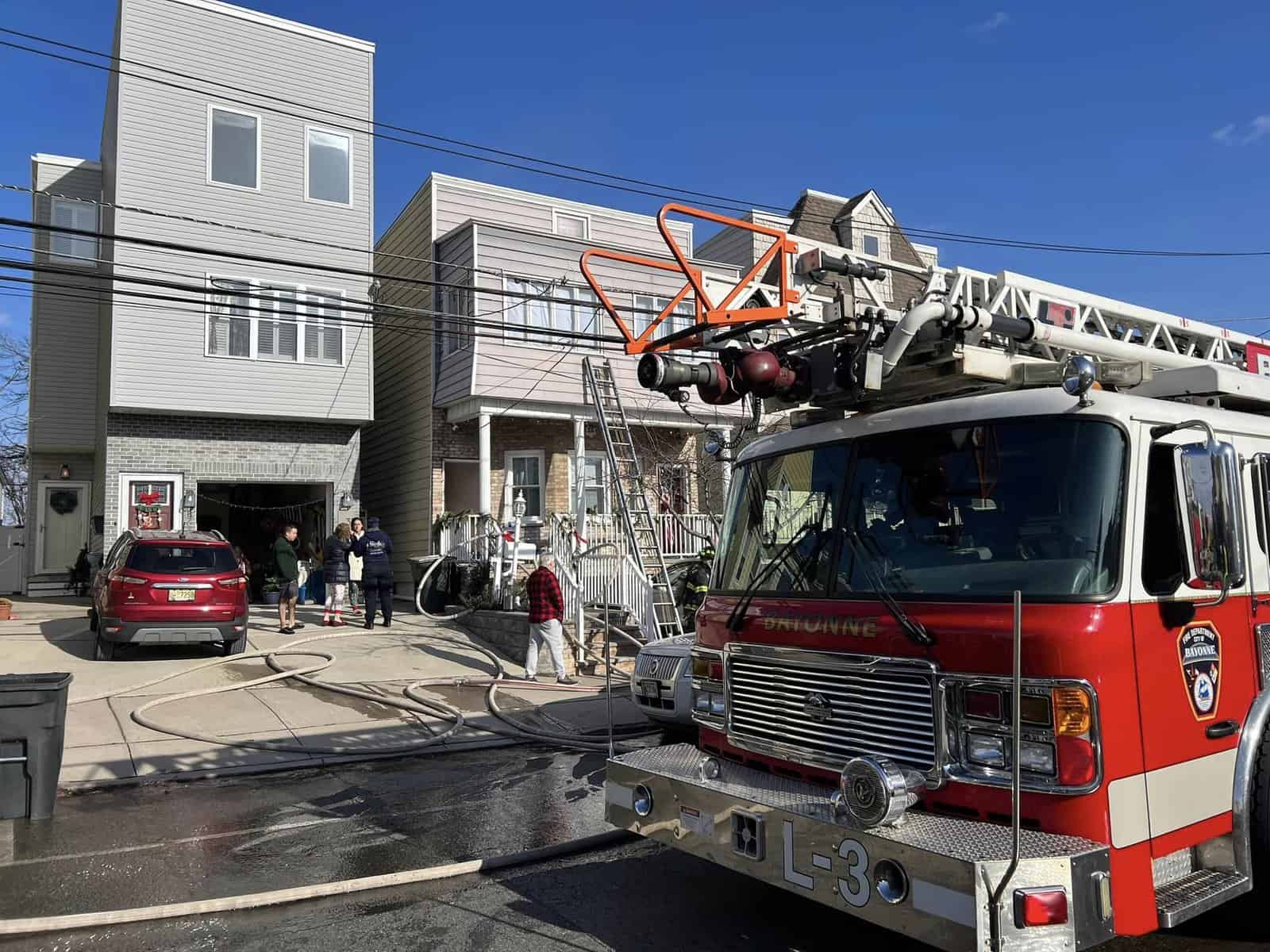 A one-alarm fire on Christmas Eve has left eight residents temporarily displaced, according to Bayonne Fire Chief Keith Weaver.
At 12:29 p.m. on Dec. 24, the Bayonne Fire Department was dispatched to a reported oven fire at 33 E. 48th St.
Arriving companies found heavy fire in the kitchen of the second-floor apartment of the two-family home, Weaver said.
Firefighters used two handlines to extinguish the blaze, which was brought under control at 1:06 p.m.
The building department has deemed the structure temporarily uninhabitable, due to fire and water damage, leaving eight occupants under the care of the Bayonne Office of Emergency Management and the Red Cross, according to Weaver.
No injuries were reported. Weaver said a fire investigation is underway, however, the fire appears accidental in nature.
Weaver said, "Once again, our firefighters responded quickly and decisively to keep this fire contained to the kitchen area of the second floor, and prevented its spread throughout the structure and to nearby homes."
For updates on this and other stories, check www.hudsonreporter.com and follow us on Twitter @hudson_reporter. Daniel Israel can be reached at disrael@hudsonreporter.com.