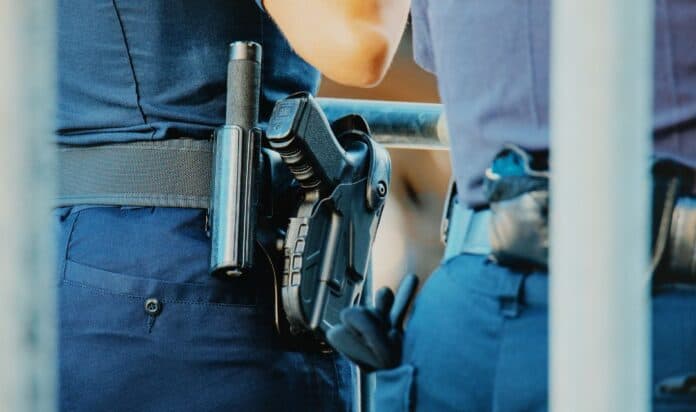 A special grand jury in Ohio declined to indict the Akron police officers involved in the fatal shooting of Jayland Walker, a 25-year-old Black man, who was killed after a car chase and foot pursuit last summer. Ohio Attorney General Dave Yost announced the decision, stating that the grand jury concluded the officers were legally justified in their use of force.
The Incident and Its Aftermath
The incident occurred on June 27, 2022, when police attempted to stop Walker's car for a broken license plate light. Instead of pulling over, Walker sped away, leading officers on a chase during which he fired a gunshot from his vehicle. After abandoning his car, he continued to flee on foot, wearing a ski mask and ignoring officers' commands to stop and show his hands.
Yost explained that Walker reached for his waistband in a motion that several officers interpreted as threatening. Believing he was about to fire again, eight officers fired a total of 94 shots at Walker within 6.7 seconds, leaving him with 46 gunshot or graze wounds. Walker was unarmed during the foot chase, with a gun found in his car after the shooting.
The grand jury spent over a week reviewing evidence and considering charges, with seven out of nine jurors required to agree on probable cause for charges to be brought forward. In this case, no charges were filed against the officers.
Following the incident, protests erupted throughout Akron, with demonstrators demanding justice for Walker's death. Some protests led to property damage and arrests, while city officials prepared for potential unrest in response to the grand jury's decision by boarding up windows and fencing off government buildings.
Controversy Surrounding the Case
Walker's family attorney, Bobby DiCello, criticized the decision, noting that the process of allowing officers to testify before the grand jury favored them. DiCello also highlighted the family's distress over Walker being handcuffed after being shot, calling it "insulting."
As tensions rise in Akron, the grand jury's decision not to charge the officers involved in Walker's death brings up questions of racial injustice and police use of force. With city leadership accused of not understanding the community's anger, the debate surrounding police accountability and reform continues to intensify.
Community Response and Calls for Change
The grand jury's decision not to indict the officers involved in Jayland Walker's fatal shooting has stirred emotions within the community, with some residents expressing disappointment and frustration over the outcome. The case has become a focal point for discussions about racial injustice and police accountability in Akron and beyond.
Seeking Justice and Understanding
Bobby DiCello, the attorney representing Walker's family, issued a statement on April 10 criticizing city leadership for boarding up windows in anticipation of potential unrest. 
DiCello argued that the city's actions demonstrate a lack of understanding about the anger and pain felt by community members who have long experienced a system that has ignored and injured them for generations.
As protests continue and emotions run high, many are calling for a deeper examination of the relationship between police and the communities they serve. Advocates argue that comprehensive police reform is necessary to address the systemic issues at play and prevent future tragedies like Walker's death.
Efforts Toward Police Reform
In the wake of the grand jury's decision, activists and community leaders are renewing their push for meaningful police reform. Some proposed measures include revisiting use-of-force policies, increasing transparency and accountability, and investing in community-led public safety initiatives.
While the case of Jayland Walker may not have resulted in charges against the officers involved, it has undoubtedly ignited a fierce debate about the role of law enforcement in society and the need for systemic change. As the community grapples with this outcome, the conversation surrounding police reform continues to evolve, with the hope that meaningful action will follow.