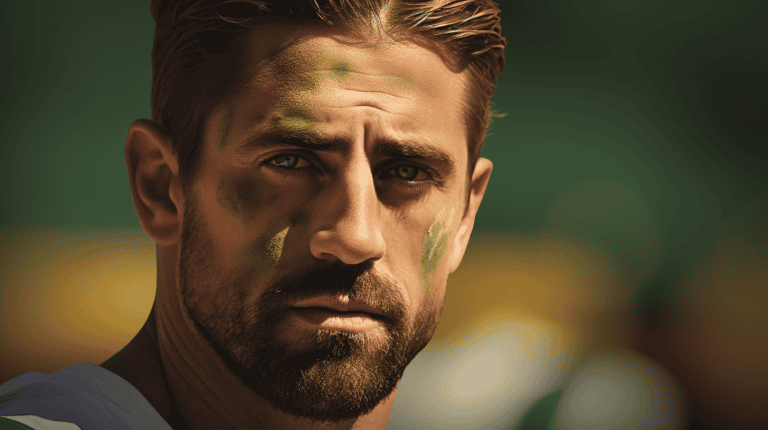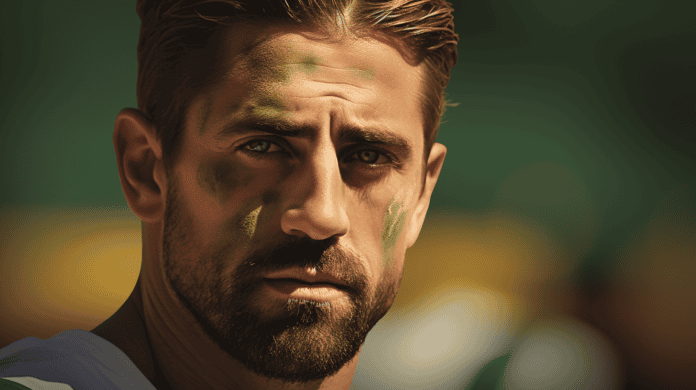 In 2023, Aaron Rodgers experienced a significant shift in his career trajectory. Following his much-discussed transfer to the New York Jets, he unfortunately sustained an Achilles Tendon injury during just the fourth offensive play of the season. Despite this setback, Rodgers has consistently communicated his determination to make a remarkable recovery.
Key Takeaways
Aaron Rodgers' Rehabilitation: Post his Achilles injury, Rodgers is on a cautious recovery path, with his recent pre-game throws stirring talks about his potential season return.
Jets' Season Context: In the current NFL season, while teams like the Dolphins and Bills eye a Super Bowl spot, the Jets aim for a wild card berth with a record akin to 9-8 or 10-7.
Mixed Fan Reactions: Rodgers' recent comments on his uncertain return timeline have elicited both hope and disappointment among fans.
NFL Rumours – Aaron Rodgers Return or Not?
There has been widespread speculation regarding the timeline of his return. Some sources even suggested a potential comeback before the playoff season. However, Rodgers has cautioned against such optimistic predictions, advising a more measured expectation. This has elicited varied reactions from New York Jets enthusiasts.
During a pre-game session at MetLife Stadium before the Jets' victory over the Eagles, Aaron Rodgers, the Jets' quarterback, was seen making throws. This renewed discussions about his potential return this season, following an Achilles injury he sustained in the first week.
NY Jets Coach Contributes to the Speculations
Jets Head Coach, Robert Saleh, contributed to these speculations. In his recent appearance on The Pat McAfee Show, Rodgers discussed the matter. He expressed that the throwing session was crucial for his emotional well-being and that his rehabilitation is progressing faster than anticipated. However, he also urged for temperance regarding expectations of his return to gameplay.
He's the one who started the talk. I love the man but he's become extremely annoying

— Mizter Perfect (@TheMarcusGraham) October 17, 2023
Rodgers further clarified that there isn't a definitive timeline for his comeback, but his primary goal, five weeks post his surgery, remains to recover from his injury.
The New York Jets, under the leadership of Head Coach Robert Saleh, and with Rodgers at the helm, played against the Philadelphia Eagles at MetLife Stadium on October 15, 2023. Credit is attributed to Vincent Carchietta from USA TODAY Sports for the related visuals.
NFL Season & Super Bowl Spot for Jets
In the context of the NFL season and from the perspective of NY betting enthusiasts, teams such as the Dolphins and, admittedly, the Bills are in contention for a Super Bowl spot. This places the Jets in a position where they might have to aim for a wild card berth. Historically, this entails ending the season with a record of either 9-8 or 10-7, as these were the qualifying benchmarks in the AFC last year. NY betting odds are certainly keeping a close eye on these developments, gauging the Jets' potential path in the playoffs.
The Jets must, therefore, maintain their competitiveness through the season, with aspirations of Rodgers possibly joining them for the playoffs. However, Rodgers' recent statements regarding his recovery timeline didn't resonate well with a segment of the fanbase.