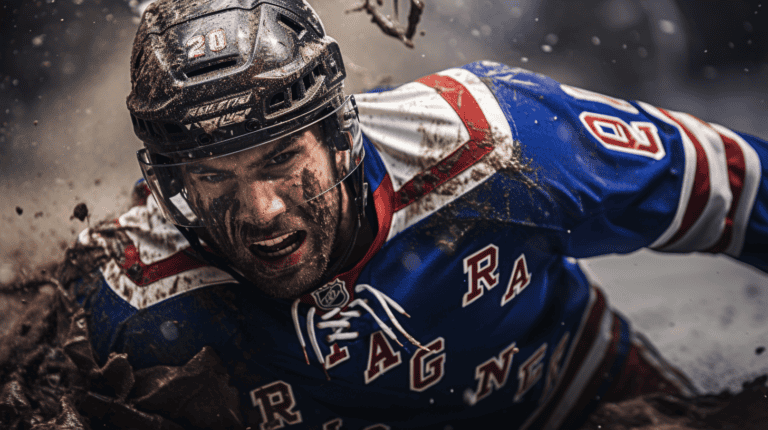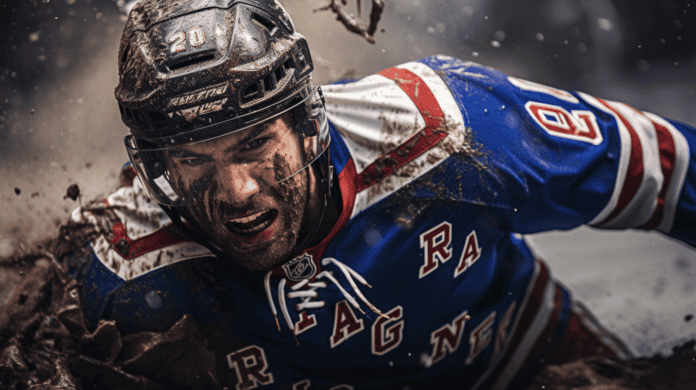 The New York Rangers face a mixed bag of news as they prep for the 2023-24 season. Lafreniere and Chytil grapple with injuries, raising questions about new training methods.
Key Takeaways
Alexis Lafreniere faces an uncertain start due to a recent upper-body injury.

Filip Chytil shows signs of recovery, hinting at a possible return by the season opener.

Questions arise about new coach Peter Laviolette's intense training regimen.
New York Rangers' Injury Updates: A Tale of Ups and Downs 
The New York Rangers just started the season after a rocky preseason that ended with just one win in six tries, the team is dealing with a series of injuries.
Lafreniere's Uncertain Start: What It Means for the Rangers
With the beginning of this season, all eyes are on forward Alexis Lafreniere. He's been tagged with an upper-body injury, and details are slim. The Rangers really need him back soon, especially given the big season ahead of him.
Lafreniere has a two-year contract and lots of expectations riding on him. Sadly, the preseason wasn't too kind; he managed only one assist. If he doesn't step up this season, his future with the Rangers could be on thin ice. So it's super important that this injury doesn't keep him sidelined for too long.
Chytil's Comeback: A Sign of Hope?
On a brighter note, Filip Chytil is back practicing with the team, albeit in a red non-contact jersey. His injury has kept him out the longest this training camp, but it looks like he's on the mend.
Lav said he expects to have full roster of players available for opening night, so everyone is healthy.

I spoke to Chytil, who said he's feeling good & noted an overly cautious approach with the injury.

"I'm so excited that I can be back again and play the game – finally." #NYR

— Vince Z. Mercogliano (@vzmercogliano) October 10, 2023
Chytil is another key player for the Rangers. He had a good last season and could even move up to the second line if he keeps it up. The latest news suggests he might be ready for the season opener, which is great for the team.
Is Coach Laviolette Pushing Too Hard?
Peter Laviolette ramped up the intensity in practice, and now some are wondering if it's too much, too soon. Lafreniere is the sixth player to get hurt since training started.
In the past, the Rangers have been called out for lacking toughness. Laviolette aims to fix that, but at what cost? NY sports betting analysts are watching closely, gauging the team's potential. Sure, the team needs to be stronger, but not if it means players are getting hurt left and right.