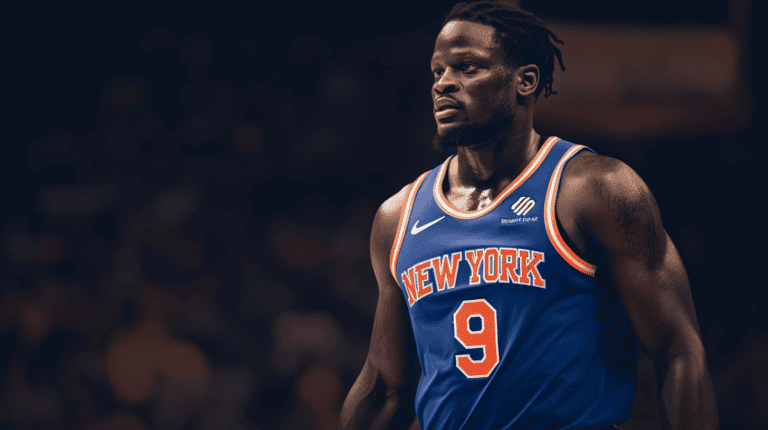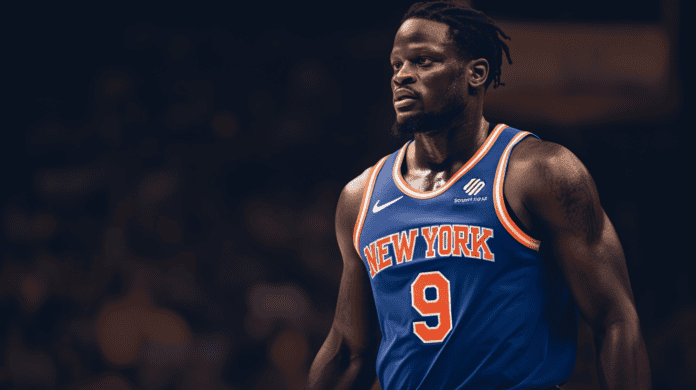 Discover how Julius Randle's unstoppable energy and dedication are shaping the Knicks' training camp. His work ethic is contagious, setting the team's tone.
Key Takeaways
Julius Randle's relentless work ethic is setting the tone in the Knicks' training camp.

Teammates and coaching staff praise Randle's approach to the game as a motivating force.

Randle seeks to further improve his game, focusing on efficiency and value shots.
Julius Randle: The Unstoppable Force Fueling Knicks Training Camp
Julius Randle just can't be stopped. He's like a machine that never turns off. Coach Tom Thibodeau loves this about him and said it clearly at the Knicks training camp: "That's why you see the growth from him."
From Potential to All-Star: Julius Randle's Journey
Eight years ago, Julius was just a guy with a lot of potential. Now, he's got All-Star titles and even more—like being one of just three players to average 25 points, 10 rebounds, and 4 assists last season. The others? Big names like Joel Embiid and Giannis Antetokounmpo.
Randle's been sharpening his skills in all aspects. From getting better at three-pointers to becoming a real leader on the court, he's upped his game in a big way. His vibe matches perfectly with Coach Thibodeau's hard-nosed style.
Teammates Catching the Randle Fever
As the team heads back to New York for preseason games, it's clear that Randle's energy is catching on. If you're looking to place a bet on the Knicks this season, the best NY sports betting sites are buzzing about Randle's form.
Donte DiVincenzo, the team's newest member, is glad he's now playing with Randle instead of against him. And it's not just the new guys; even young talents like Quentin Grimes are inspired by Randle's commitment to getting better every day.
The Never-Ending Quest for Improvement
So, what's next for Randle? He wants to be even more efficient. He's not just talking about making more shots; he wants to understand the game better, to choose his shots wisely.
"It's not about shooting more threes. It's about understanding which shots are good and which ones aren't," Randle said.
Coach Thibodeau calls this a natural step in Randle's career, saying, "He's not satisfied. He wants to be better."
Even Mitchell Robinson, the team's lively big man, sums it up nicely: "He's very intense. He works hard. He gets what he deserves.