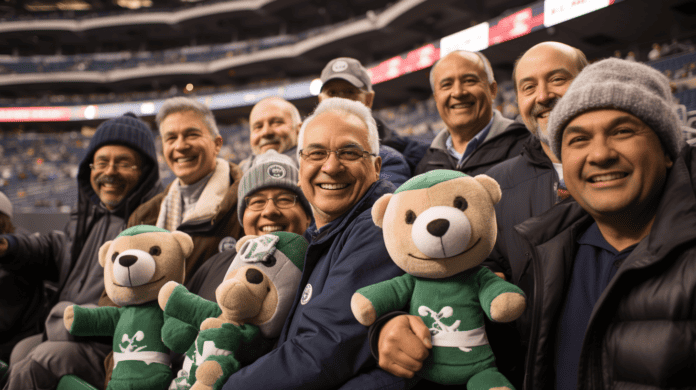 The New York Jets are facing a third-down crisis in their offense, but the real problem lies elsewhere. Find out what's really hindering their game and how they can improve.
Key Takeaways
Despite their low third-down conversion rate, the New York Jets perform well on first down.

The Jets' real issue lies in their poor second-down performance, which sets them up for failure.

Improving second-down play is crucial for increasing the Jets' third-down conversion rate.
Why the New York Jets Can't Convert on Third Down
The New York Jets are lagging in the NFL this season, particularly in third-down conversions. Their grim 25% conversion rate is the worst in the league. Even in their recent win over the Philadelphia Eagles, the Jets failed to turn promising drives into touchdowns, settling instead for field goals.
Oddly, the Jets were more successful than the official stats suggest. They managed to convert 4-of-13 third downs, including two that were due to defensive penalties. Still, a 31% rate is far from impressive.
The Issue is Not Third Down, It's Second Down
While third-down performance is under the microscope, the root of the problem lies elsewhere: second down. During the Eagles game, the Jets faced an average distance of 10.8 yards on third down, with at least 13 yards to cover in nearly half of their third-down plays.
When faced with such long distances, the Jets' chance of conversion dwindles. This season, the league-average conversion rate for third-and-12 or more is just 9%. This means that the Jets are often fighting against the odds before the ball is even snapped.
A Closer Look at First and Second Down
The Jets are surprisingly effective on first down, boasting a fifth-best 6.4 yards per play. They also move the chains well, with a conversion rate of 21.3% on first down. However, their second-down performance is abysmal, averaging a league-low 3.2 yards per play.
This stark contrast between first and second down is the crux of the issue. The Jets need to carry their first-down momentum into second down to avoid landing in third-and-long situations, which have proven to be their downfall.
What Needs to Change During the Bye Week
The bye week is a golden chance for the Jets to take a hard look at what's going wrong. Zach Wilson and his team have shown some promise, but the stress of third down is still a heavy load to carry.
The Jets aren't half bad on first down. Now they need to bring that same kind of game to second down. By doing so, they'll set themselves up for easier third-down plays. Sorting out their second-down issues might just be the winning ticket, like hitting the jackpot in NY sports betting. This could make their offense much stronger for the rest of the season.