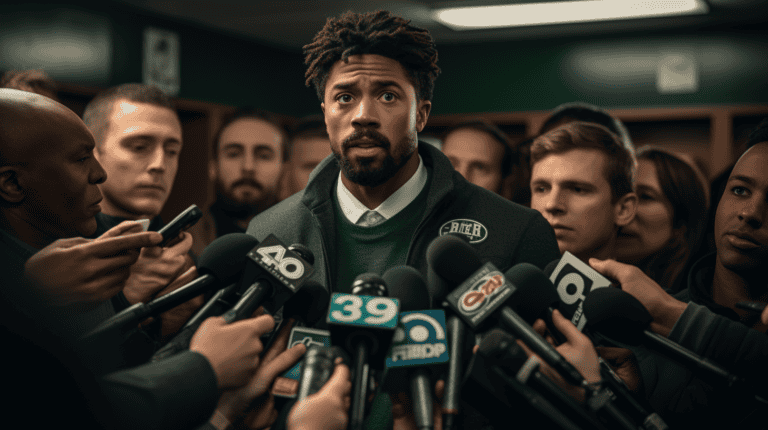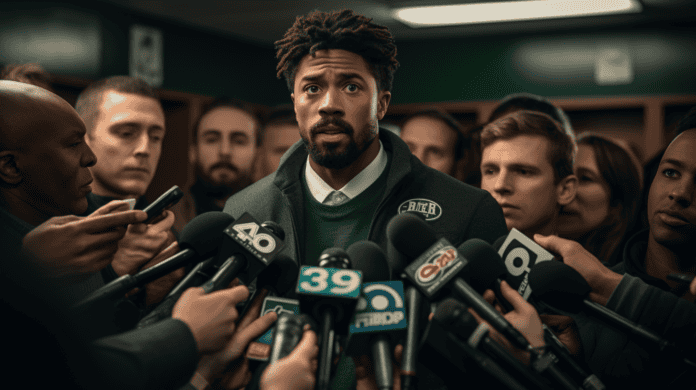 Pro Bowl running back Dalvin Cook is rethinking his future with the New York Jets due to limited playing time. Will he talk trade before the deadline?
Key Takeaways
Dalvin Cook, the Jets' Pro Bowl running back, is frustrated with his reduced role on the team.

Despite high expectations, Cook has been overshadowed by teammate Breece Hall.

Trade rumors are swirling around Cook as the trade deadline nears.
Dalvin Cook's Discontentment with the Jets
Dalvin Cook, the well-known Pro Bowl running back, shared his frustration over his dwindling role with the New York Jets. He's now thinking about talking with his agent and Jets' General Manager Joe Douglas about possibly being traded.
Cook's involvement in the Jets' offense has been minimal. During their latest game, a win over the Philadelphia Eagles, he only had three carries for a meager 12 yards. This lack of action has fueled talk that Cook might be traded soon, especially with the trade deadline coming up on Tuesday at 4 p.m. ET.
"I can't really control the trade rumors," Cook said. "It could be a good thing or a bad thing, who knows?"
High Hopes Turn Into Disappointment
When Cook signed a one-year, $7 million contract this August, after being let go by the Minnesota Vikings, he had high hopes. He thought he and Breece Hall would make the NFL's best running back pair. But the numbers tell a different story. Hall is currently leading the league with an average of 6.5 yards per carry, while Cook is at the bottom, averaging just 2.8 yards.
"It's super frustrating," Cook admitted. "I'm used to getting the ball way more. I've had to adjust to this new role, and it's tough."
Cook, at 28, still believes he's the same star player who had four straight 1,100-yard rushing seasons with the Vikings. However, his limited playtime is also due to Hall's speedy recovery from an ACL injury, which has surpassed everyone's expectations.
In the six games he's played this season, Cook has managed only 39 carries for 109 yards and hasn't scored a touchdown. "I get better as the game goes on, but I haven't had that chance this season," he added.
Contract and Team Dynamics
Another issue is Cook's contract, which could scare off any potential trade partners. He earns $262,222 for each game he's on the 53-man roster and an extra $70,588 for each game he's active. That adds up to around $3.3 million for the rest of the season.
Jets' Coach Robert Saleh still sees a silver lining. He praised Cook for keeping a good attitude despite the situation. "He's getting back into form," Saleh said, hopeful that the Cook-Hall duo can still make an impact.
Other Players Also in the Trade Spotlight
Interestingly, defensive end Carl Lawson, who is also unhappy with his reduced role, is open to a trade. He's in the last year of his contract and will make about $3.5 million for the rest of the season. "I want to play more," Lawson said, emphasizing his desire to contribute to the team.
As the trade deadline approaches, the New York Jets could see some significant changes in their roster. But for now, all eyes are on Dalvin Cook and what his next move will be.