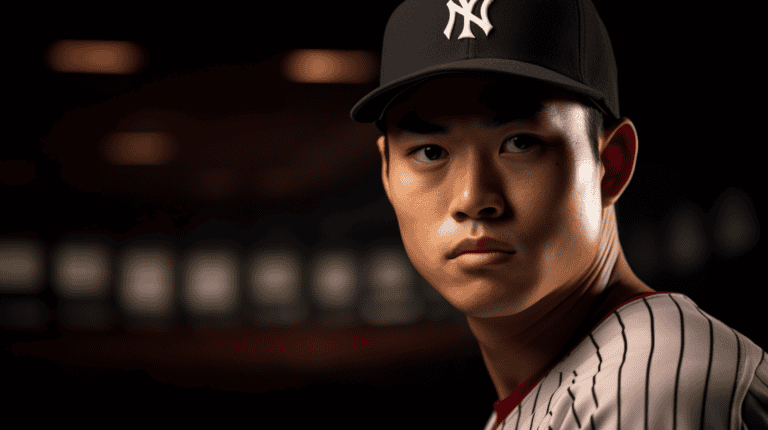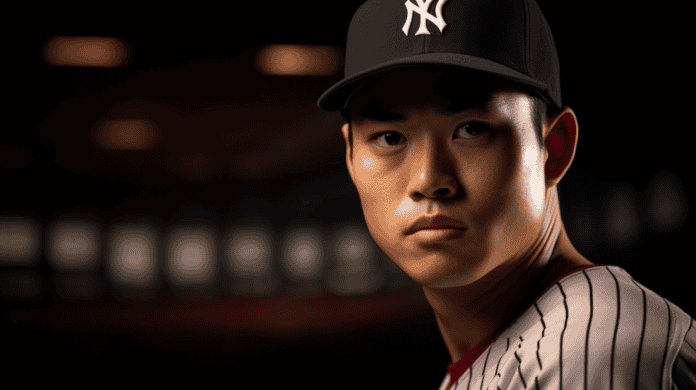 Explore the latest MLB GM meeting rumors. Are the Yankees going all-in on Yamamoto? Dive into free agency and trade whispers from the baseball world. 
Key Takeaways
Yankees may aggressively pursue Japanese ace Yoshinobu Yamamoto, reflecting a strategy to strengthen pitching in response to challenges.

Dodgers show strong interest in Shohei Ohtani, with their sizable payroll gap providing room for a potential lucrative deal.

Cody Bellinger garnered attention from multiple teams, with the Yankees considering him as a fit for center field and a boost to left-handed hitting.
Assessing Yankees' Strategy: Eyeing Yamamoto Amidst Offseason Talks
In the swirl of MLB's offseason, teams gather to plot their course for the upcoming season. One standout topic is whether the New York Yankees, following a challenging year, will go "all-in" on pitching talent like Yoshinobu Yamamoto. Speculation suggests that the Yankees' usual response to setbacks—bolstering their pitching roster—might lead them to make a significant offer to the Japanese standout.
Dodgers and Ohtani: A Match Made in Baseball Heaven?
The Los Angeles Dodgers' interest in Shohei Ohtani is more than mere whispers. With a substantial financial cushion, the Dodgers are poised to make an enticing offer that could secure Ohtani's awe-inspiring two-way abilities. This move would not only solidify their roster but also send ripples through the MLB landscape.
Ohtani's status as a free agent at least factored into the Dodgers' decision not to extend to JD Martinez the $20.325M qualifying offer. LA is interested in bringing back the NL All-Star DH but must first try to see what their Ohtani chances are.

— Jon Heyman (@JonHeyman) November 7, 2023
Bellinger's Potential Shift to Pinstripes: Evaluating the Fit
Cody Bellinger, known for his stellar defense and left-handed power, is on the Yankees' radar. His potential acquisition aligns with the team's need for contact-hitting and speed, adding a dynamic layer to their offensive game. The pursuit of Bellinger is a strategic move that could pay dividends in the Yankees' quest for balance and agility on the field.
The Yankees' Third Base Conundrum: Balancing Bellinger and Chapman
As the Yankees weigh their options, they face a decision between Cody Bellinger and Matt Chapman. Chapman, a Gold Glove winner, brings defensive prowess but questions linger about his batting consistency. In contrast, Bellinger's contact-hitting ability makes him a more desirable choice for the Yankees' lineup.
"(Matt) Chapman is the best pure infielder who is available."@jonmorosi has the latest speculation on the 4-time Gold Glove winner's free agency market after Toronto extended a qualifying offer on Monday. pic.twitter.com/pzWHryQImh

— MLB Network (@MLBNetwork) November 8, 2023
In the heart of baseball's offseason, the GM Meetings have sparked a bevy of rumors, leaving fans to ponder which might come to fruition. Among the buzz, the Yankees are said to be eyeing Yoshinobu Yamamoto, signaling a potential aggressive move to bolster their pitching in the wake of a tough year. Over in L.A., the Dodgers' purported fixation with Shohei Ohtani could see them leveraging their financial leverage to reel in the two-way sensation. And as for Cody Bellinger, whispers of the Yankees' interest in him as a center fielder underscore their quest to infuse their lineup with speed and contact-hitting. While these rumors simmer, the baseball world watches with bated breath, ready to see which will simmer into reality.