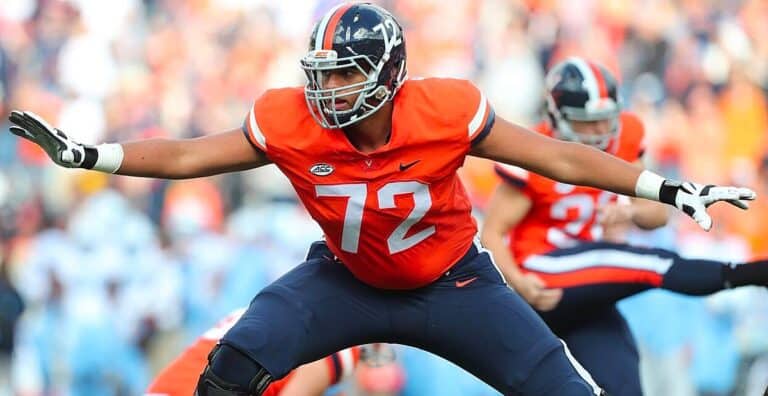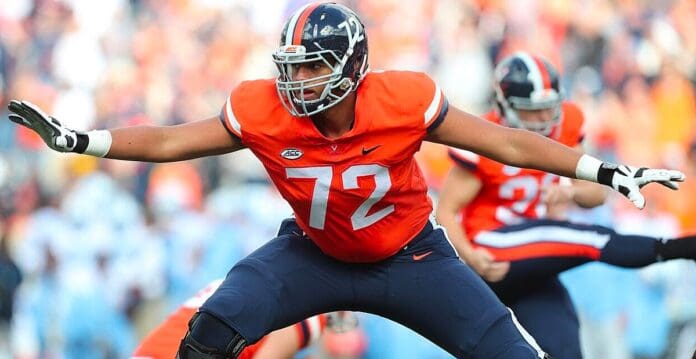 Discover Ryan Swoboda, the towering UCF offensive lineman, as he steps onto the NFL Draft stage with impressive strengths and areas to grow.
Key Takeaways
Ryan Swoboda stands out with a towering presence and impressive movement skills, promising a bright future in the NFL.

Despite facing life-threatening heatstroke, Swoboda's remarkable recovery and return to football highlight his resilience and determination.

With a background of consistent performance and recovery from adversity, Swoboda's draft prospects are strong, despite some technical areas needing improvement.
A Tower of Strength on the Field
Ryan Swoboda is making waves in the college football world. At a striking 6 feet 10 inches tall and weighing 325 pounds, Ryan is a force to be reckoned with. He's more than just a big guy; his skills in moving quickly and holding his ground show he could do really well in the big leagues of football, the NFL.
Overcoming Obstacles Off the Field
Ryan's story isn't just about his skills on the field. It's also about his incredible comeback from a scary health scare. During a summer practice, he suffered a severe heatstroke, which put him in the hospital and even into a coma. But Ryan fought back. He lost weight and had to start from scratch with his training, but he didn't give up. His courage and will to keep playing football are truly inspiring.
The Road to the NFL Draft
As he prepares for the NFL Draft, teams are looking at his past performances and potential. Ryan has shown that he can protect his quarterback from the opposing team's biggest threats. He's not perfect; sometimes his technique isn't quite right, and that could make things tough for him against the very best players in the NFL. But with his ability to learn and grow, he's seen as someone who could become a key player on a team.Ryan has come a long way, from winning championships in high school to becoming a reliable player for the Virginia Cavaliers. Now, as he gets ready for the possibility of joining an NFL team, we're reminded of his journey from that scary moment in practice to where he stands now on the brink of a professional career that once seemed out of reach.